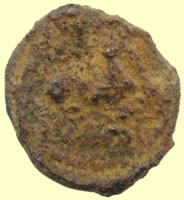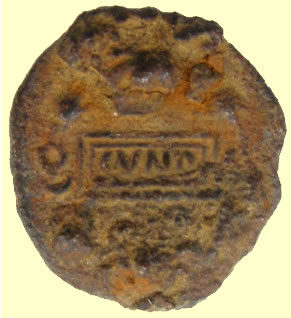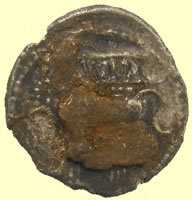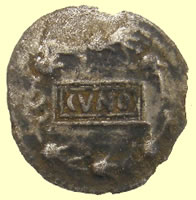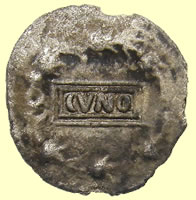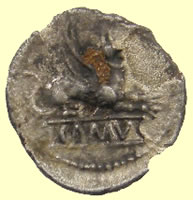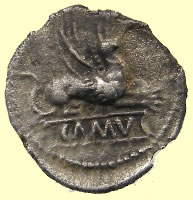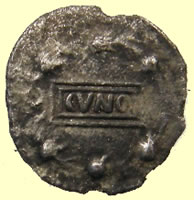 The 'cooking' process clearly shows the thickness of the horn crust on this coin
10- 40 AD Cunobelinus 'Sitting Griffin' type silver unit - Classed as extremely rare VA 2051, BMC 1868-9 Chris Rudd 30.73
Cooking to clean up and sent to CCI for recording and confirmed ID
Rev CVNO in tablet, wrealth border
Obv Griffin r - on tablet containing CAMV
I've done a card for the Sitting Griffin unit and it's now CCI 12.0835; I've used the photo you sent but will replace it with a better one when the coin's 'cooked'!
All the best
John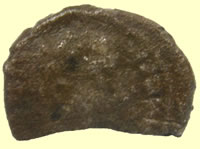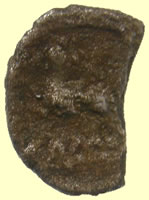 Very rare 10 -40 AD Cunobelinus Celtic silver unit - Leaping griffin type
Laureate bust r.CVNOBEL in front IINVS behind./ Griffin springing I, CAMV on ex.line.
Ref ABC 2909
Classed as excessively rare
'cooking' to remove crust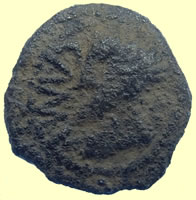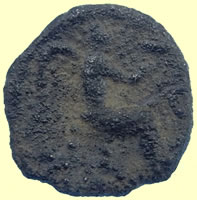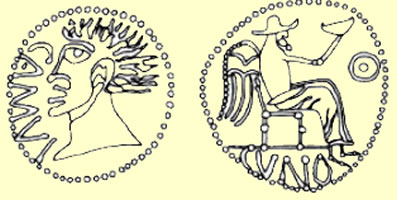 10- 40 AD Celtic silver unit
Cunobelinus Spiky silver unit CAMVl in front, CAM with VL behind
Seated victory r.holding bowl or wine cup in r.hand CVNO below chair
BMC 1863-65 classed as Very rare
http://www.celticcoins.ca/vanarsdell.php?tribe=TRI&van=2045-1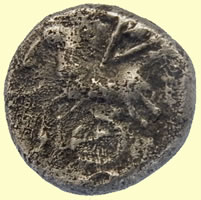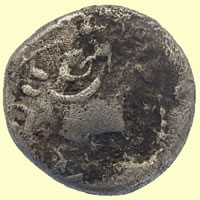 1st C BC Celtic silver unit - needs cooking to remove crust - our oldest ever silver unit at c120 BC
Not a type we have found before so checking ref books.
Gaul. Central Gaul, the Lingones. Kaletedes. AR Quinarius, circa 120/100-50 BC. Obv. Celticized head left. Rev. Celticized...
12.1mm, 1.89g
Lingones were a Celtic tribe that originally lived in Gaul in the area of the headwaters of the Seine and Marne rivers. Some of the Lingones migrated across the Alps and settled near the mouth of the Po River in Cisalpine Gaul of northern Italy around 400 BCE. These Lingones were part of a wave of Celtic tribes that included the Boii and Senones (Polybius, Histories ii.17). The Lingones may have helped sack Rome in 390 BCE.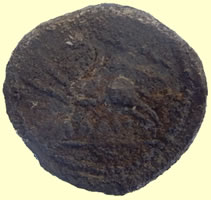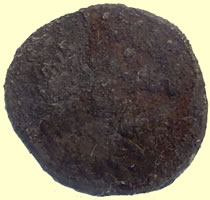 10-40 AD Cunoblinus Leaping Griffin type Celtic silver unit
Laureate bust r CVNOBEL in front INVS behind
Griffin springing L,CAMV on ex. line
ABC 2909
Classed as excessively rare
13.25mm, 1.19g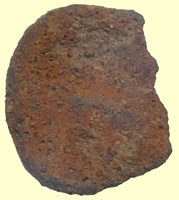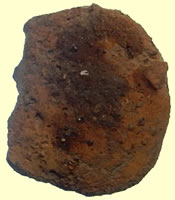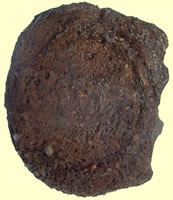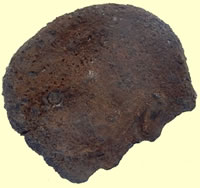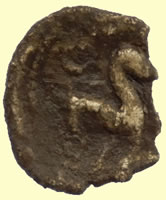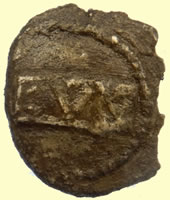 10-140 AD Cunobelin Celtic silver unit- needs cooking to remove crust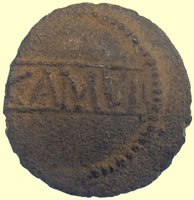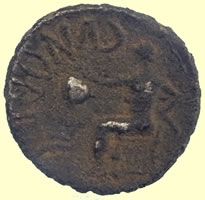 Cunobelin 20 AD Celtic silver coin
The Cunobelin silver is very nice, and a rare type at that. Seated figure facing left. The only standard reference for the type is no. 308 in Spink's Coins of England, it's not in Van Arsdell or the BM catalogue. You can see the amphora which the seated figure is holding quite clearly, but the CVNOBE doesn't show up too well on either. I don't have the exact figures here for rarity, but I don't think there are more than a dozen of these recorded at most. Date is perhaps somewhere in the middle of Cunobelin's reign, say perhaps c. 20-25 AD.

Thanks again for all these,
Best wishes
Philip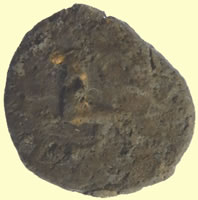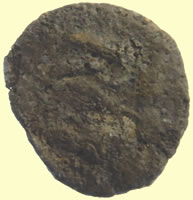 Celtic silver unit - looks like a Cunoblein Griffin type - needs a good cook to remove crust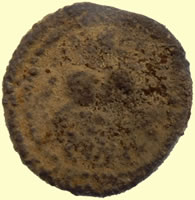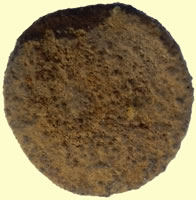 Celtic silver unit - looks like a Cunobelin - needs a good cook to remove crust
1.51,14.49mm