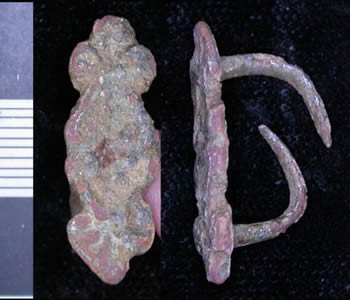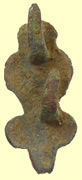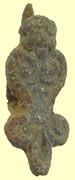 Medieval copper alloy belt mount, 26mm long, 9mm wide and 14mm deep. The object is in fair condition with a reddish patina and weighs 2.71 grams. The object is quite worn and is rectangular in form. It has two semi-circular sectioned shafts, which have been bent over, protruding from its base. The surface is decorated with a trefoil terminal at each end and a central oval section which appears to have foliate decoration.
Chronology
Broad period: MEDIEVAL
Period from: MEDIEVAL
Date from: AD 1100
Date to: AD 1500

Dimensions and weight
Length: 26 mm
Width: 9 mm
Thickness: 14 mm
Weight: 2.71 g
Quantity: 1
Materials and construction
Primary material: Copper alloy
Manufacture method: Cast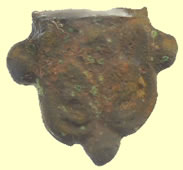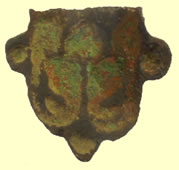 1500 - 1700 mount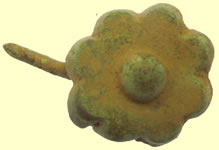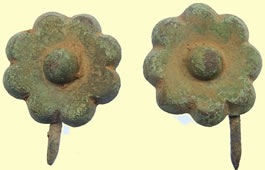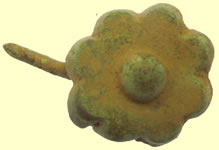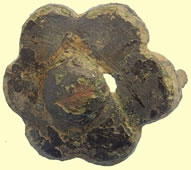 Late 13th to mid-14th century
Medieval copper-alloy sexfoil strap or harness mount, with a central sub-circular dome on the front and a pair of opposing integral rivets or attachment spikes on the reverse. The perimeter edge is steeply bevelled on the front. The reverse is hollow. The rivets are oval in cross-section and taper to blunt tips.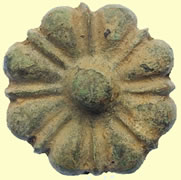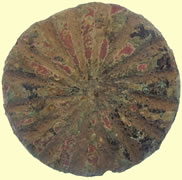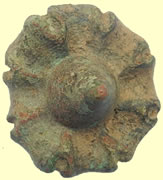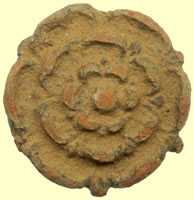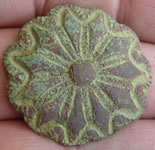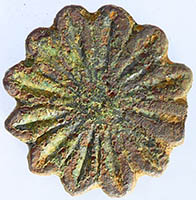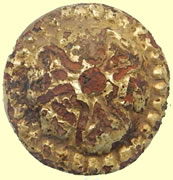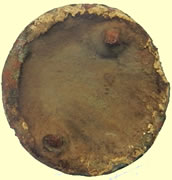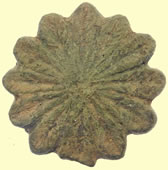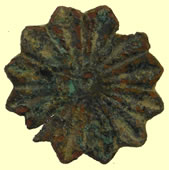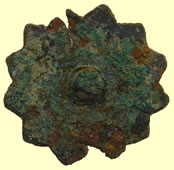 1500-1700 mount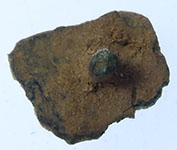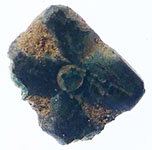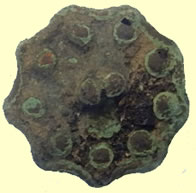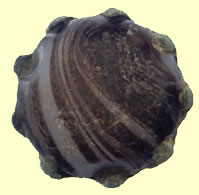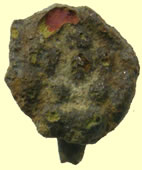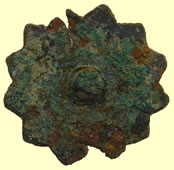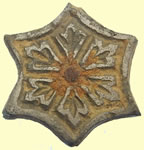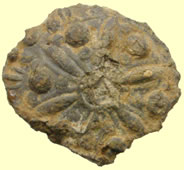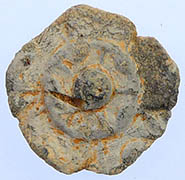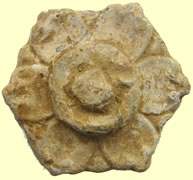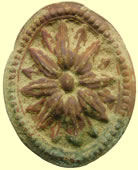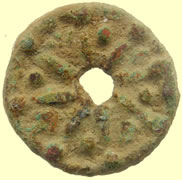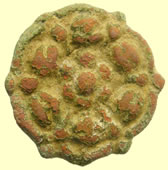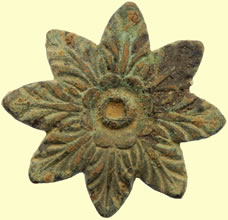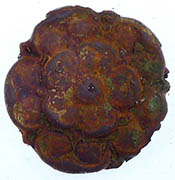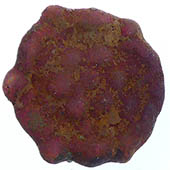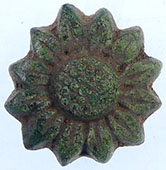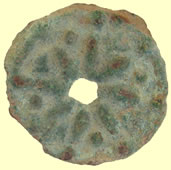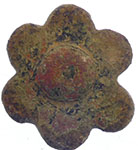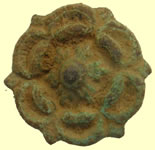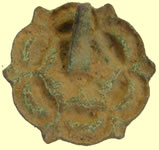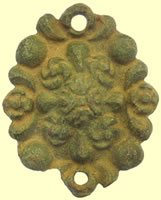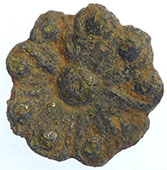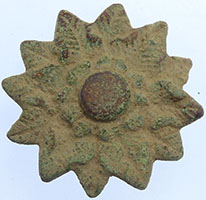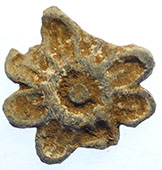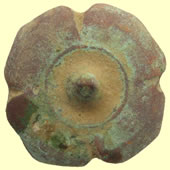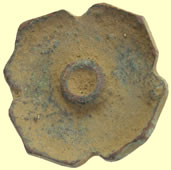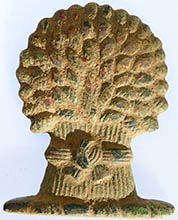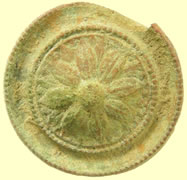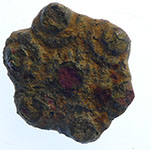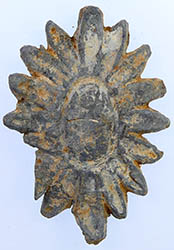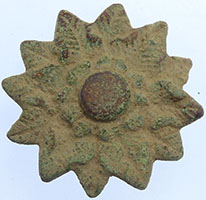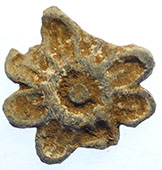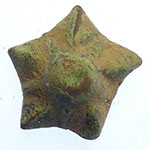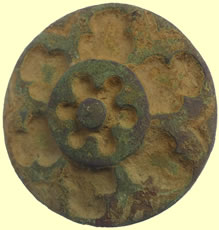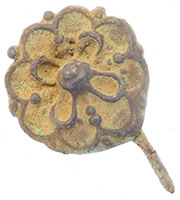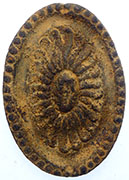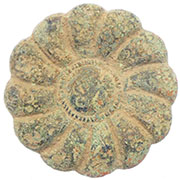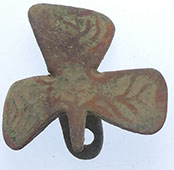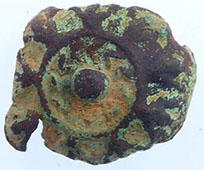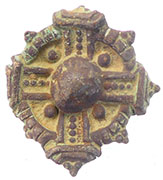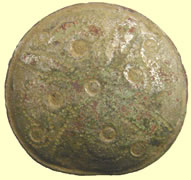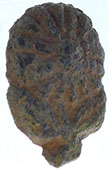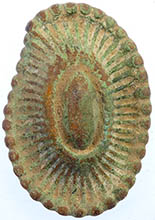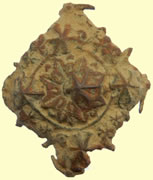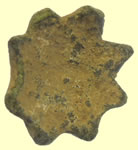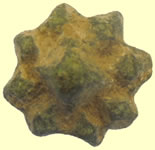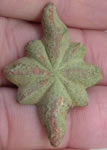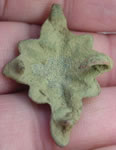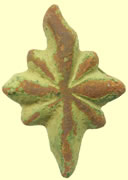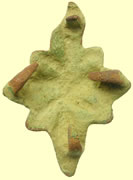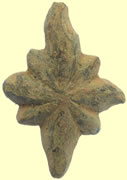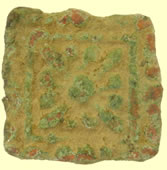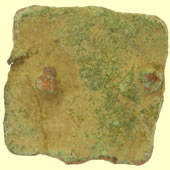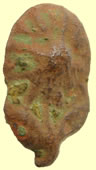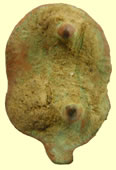 Cast copper alloy sexfoil mount of medieval date (c.1300 – 1500AD). The mount has a domed centre with a rectangular hole through it (6.1mm x 3.5mm) for a separate rivet, now lost. The six lobed petals are raised and arranged in a regular 'Star of David' pattern. Each petal has a rounded knop like tip and curved sides. Originally the dome would have been higher but it has been lowered by crushing in the burial environment. The petals are faceted and regular in profile. The rear of the mount is plain and un-decorated. The mount has a mid green polished patina. There is little abrasion although the mount is a little asymmetrical. Egan and Pritchard (1993) illustrate a range of flower mounts made of copper alloy sheet, p.186-194. They are highly variable with 5 to 13 petals. These mounts were in common use by the middle of the 14th century and continued to be popular until the late 15th century.
The mount measures 35.5mm in length, 31.9mm in width, and is a maximum of 4.4mm thick. It weighs 5.04 grams
Broad period: MEDIEVAL
Period from: MEDIEVAL Date from: Circa AD 1300
Date to: Circa AD 1500