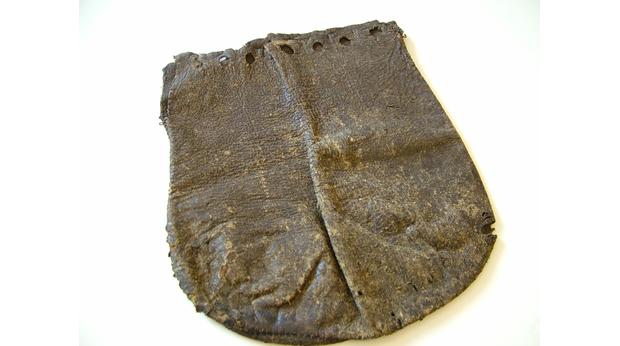 Found in the late 1930s during the demolition of Coventry's medieval streets. It was on Butcher Row, which would once have been a popular shopping area.

The purse has holes along the top, and a leather thong or rings would have connected these to a purse bar, which hooked onto your belt. It's made of a very frail material, possibly calf or sheepskin, and it's been darned and still has a sizeable hole in it, so it would have been easy to lose your money- perhaps that's why so many Medieval coins are found today!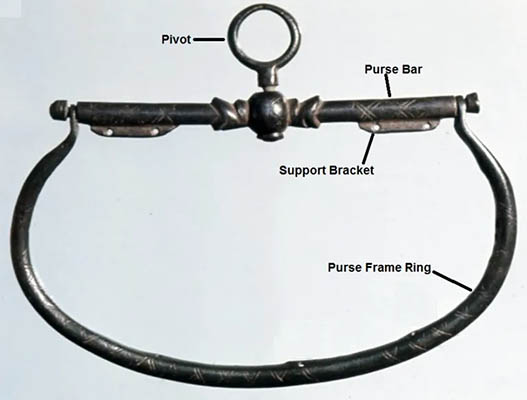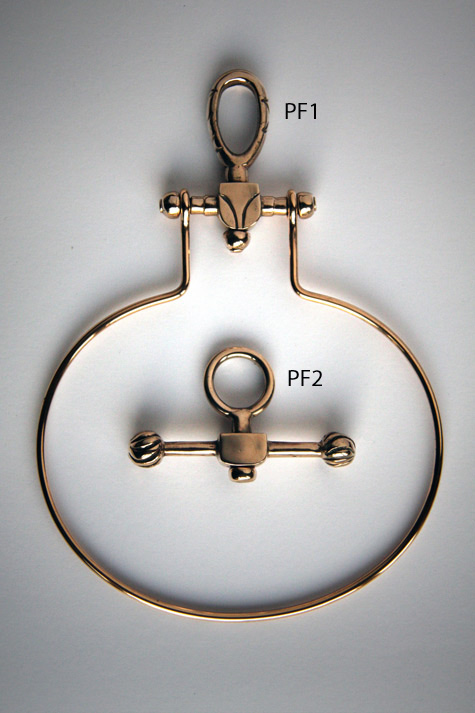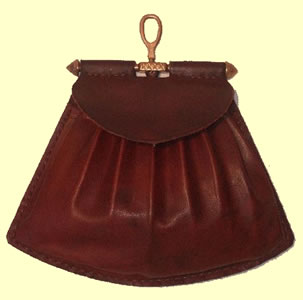 Towards the end of the 1400s it became fashionable for rich men to wear large purses hanging from their belts. They were made of velvet or other expensive fabric fitted to fancy metal frames. They were generally sewn below the bar.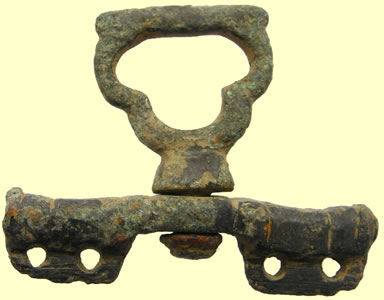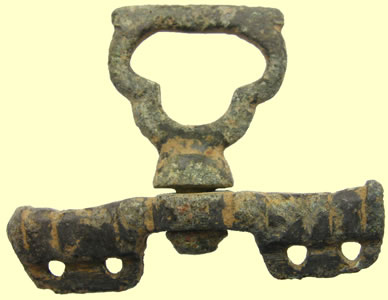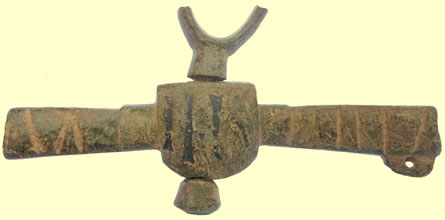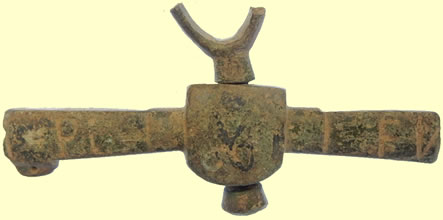 Black enamel decoration 'PI FV'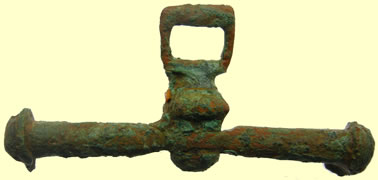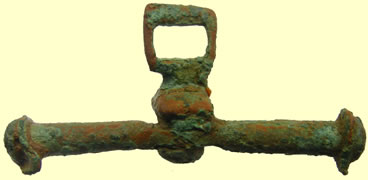 Huge medieval purse bar with cross hatch decoration






Huge medieval purse bar with W inscription - - this would have been 7 inches long when complete ?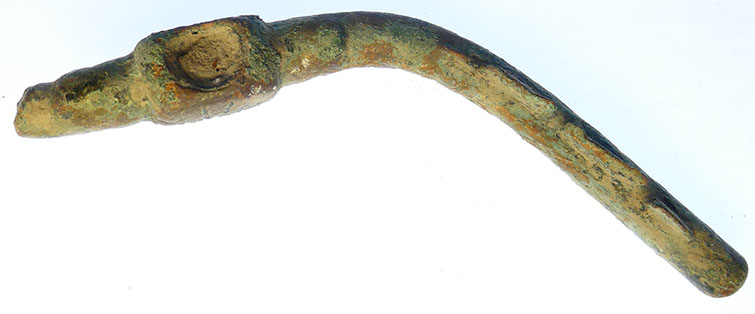 Medieval decorated purse bar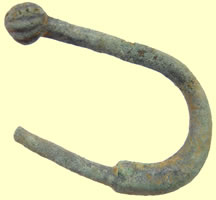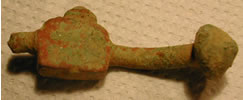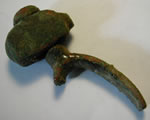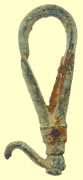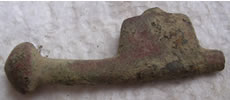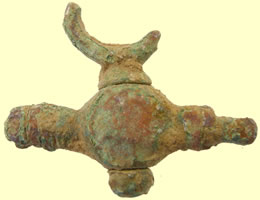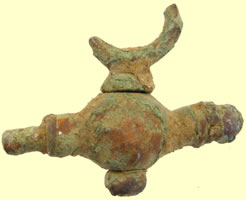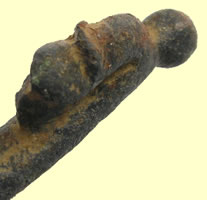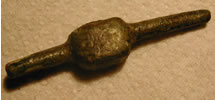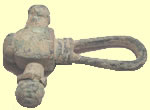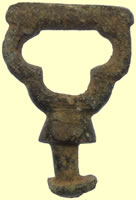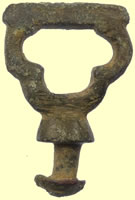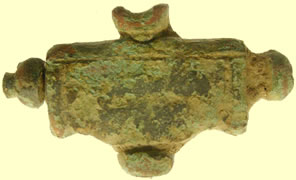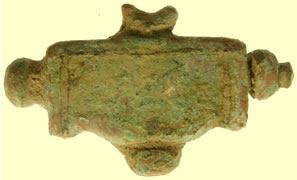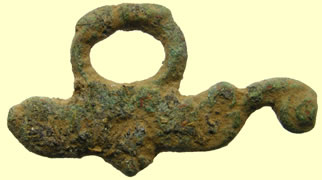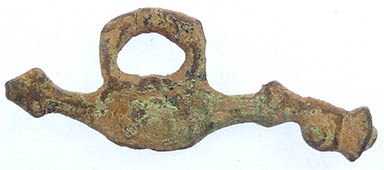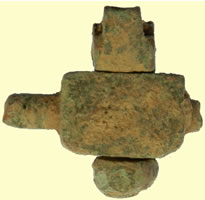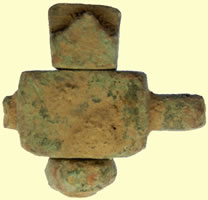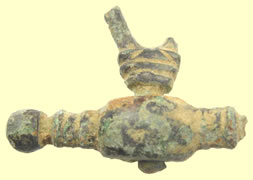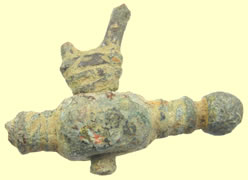 'S' Inscription