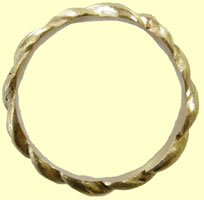 Fixed 13th Medieval twisted wire gold ring - disclaimed treasure
22.34mm, 2.73g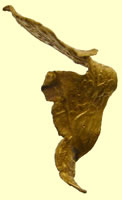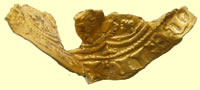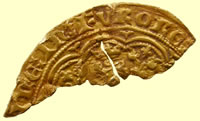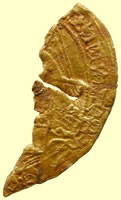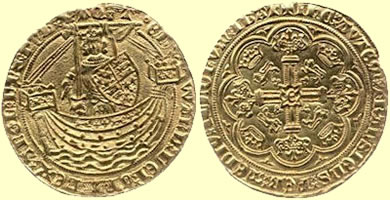 Monster sized fragment of a Circa 1327 AD Medieval hammered full gold Noble- ship reverse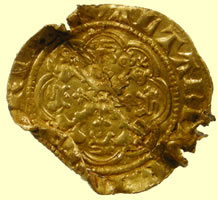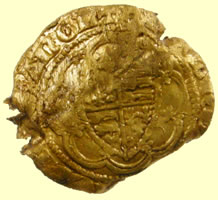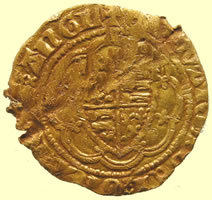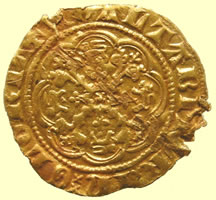 Treaty series 1361- 1369 Edward III hammered gold 1/4 noble - Std C type, Double Satire stops - Voided quatrefoil in centre of reverse
Obv EDWARD DEI GRA REX ANGL
1.93g, 19.16mm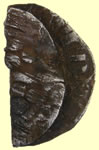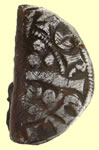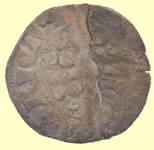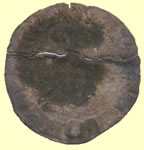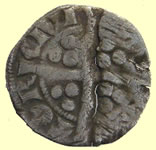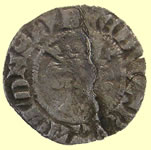 Fully annealed taco'd and repaired 1341 Edward III hammered silver penny florin type
Obv EDWAR ANGLE DNS HYB
Rev CIVIT/TAS/CAN/TOR - Canterbury mint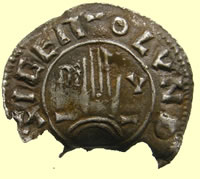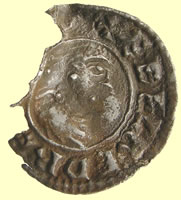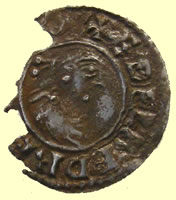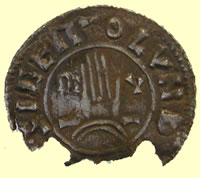 Saxon silver penny of Æthelred II 978 AD sent for recording and ID
1.22g,20.34mm
This coin (EMC 2011.0084) belongs to the First Hand type (note the absence of a sceptre on the obverse and the plain sleeve without a curve at each side). The Benediction Hand type has two fingers bent in blessing.
The moneyer is probably Eadsige or Wynsige.
With thanks,
Martin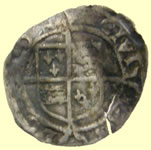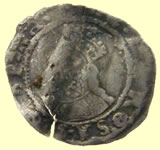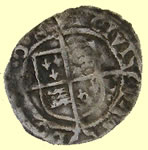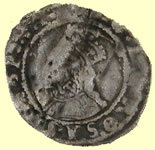 Fixed split 16th C Elizabeth 1st penny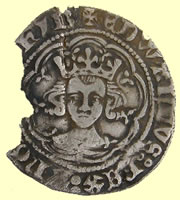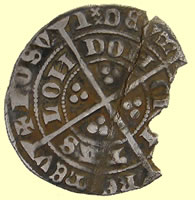 1361 Edward III hammered silver half groat - Treaty period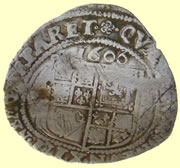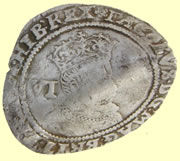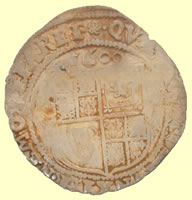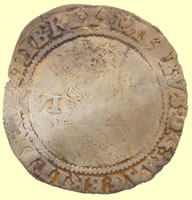 Bent - annealed and fixed then final cleaning below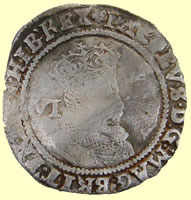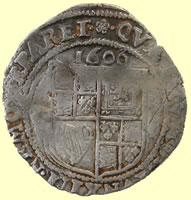 1606 James 1st hammered silver 6 pence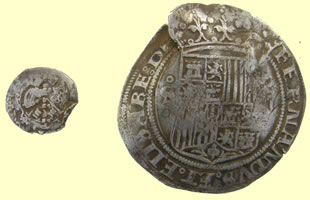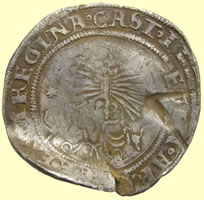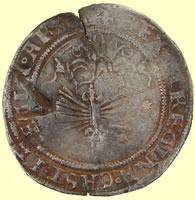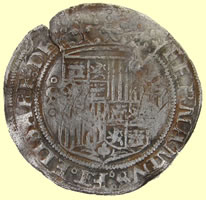 Charles 1st penny next to a monster 1474 Spanish 8 reales
Spain. Houses of Castille & Aragon. 8 Reales, ND, Assayer D (Seville). Clemente & Cayon-2698; Cayon-2380. 27.40 grams. Ferdinand V & Isabela, 1474-1516. Crowned arms of Aragon and Castille, dividing "S" and small "o" over "VIII". Reverse: Beribboned bundle of arrows and yoke, assayer mark in field.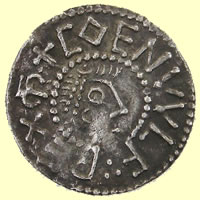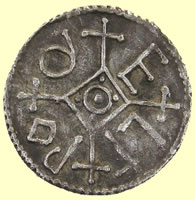 Perfect repair - UK John's Coenwulf Saxon hammered silver penny - sent to Dr Martin for recording and ID
Coenwulf, king of Mercia (796-821)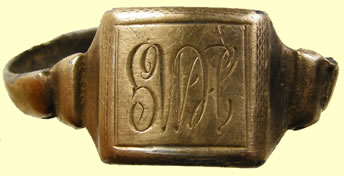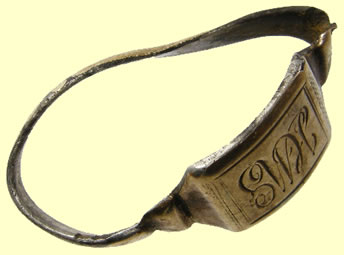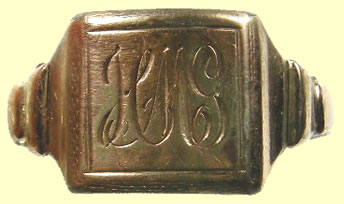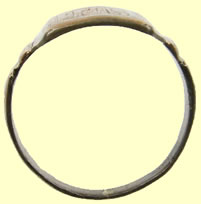 18thC HMS Navy gold ring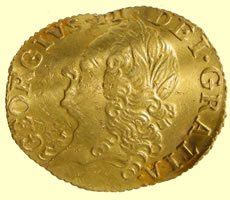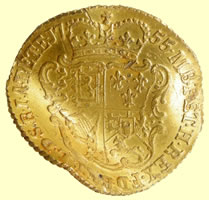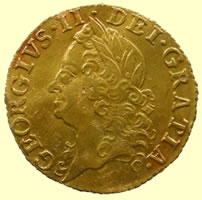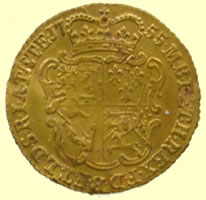 1755 George II gold half guinea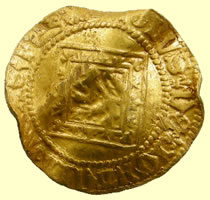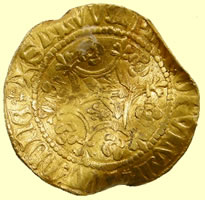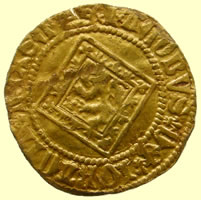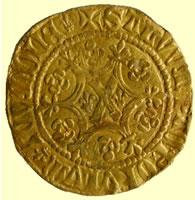 James 1st Scottish gold coin