Total available fields to choose from is 500 +
Added new 23 site from Oct 2015
Added another 11 field site from Sept 2014
Added another 4 field site from March 2014
Added new 11 field site from Feb 2014
Added new 6 + field site from Feb 2014
Added new 2 + field site from Feb 2014
Added new 8 new field site from march 2013
Added new 18 field site from Feb 2013
Added new 11 field site from Feb 2013
Added another new 5 field Farm from Sept 2012
Added new 28 field Farm from Oct 2012
Added new 500 acre farm from 1st Sept 2012
Added new 21 field farm from 1st March 2012
Added new 33 field farm from 1st March 2012
Added new 15 fields from 1st Feb 2011
Added another new 2400 acre new plot for hunting
66 new fields to hunt from 1st Feb 2010
New 15 field site added Oct 2010
2 new sites just added for 2011 season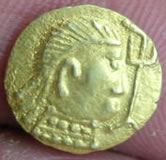 We are very fortunate here to not have to hunt stubble. All the farmers allow us to hunt on their land at all times including drilled and cropped land. We take great care of our hole filling and it does not effect the crops in any way.
Currently we have more land than it is possible to hunt at around 500 + fields and 25 + sites. We constantly add new land to keep it exciting each season. Although we have all this land, farmers still ask as a personal favour to hunt friends and relatives farms which we cannot turn away, especially as apart from one none have ever been detected before. All of our farms are in the process of hot spotting as we have barely covered them but we are slowly getting there. We have existing fields no one has detected on yet !!
All of the 20 +sites have their own particular characteristics. The whole area is one of the most Nationally important Celtic areas in Britain next to the oldest recorded town in the country and the Roman capital. This year we found our 90th Celtic gold coin.
So far we have found over 150 Celtic gold coins.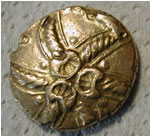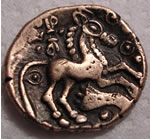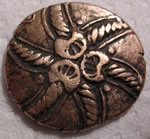 1. 45BC Addedomarus the Grandfather of Cunobelin the King of Colchester 10 to 40 AD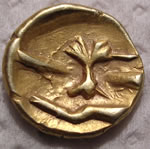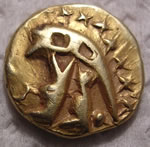 2. Morini - the French tribe that crossed the water to settle here in 70BC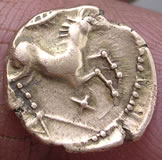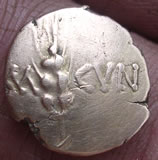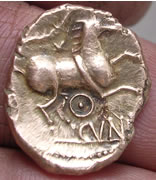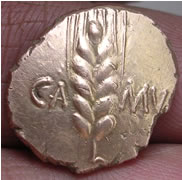 3. Cunobelin village 10 to 40 AD - only found in March 2007

Clacton type 50BC, Cunobelin 10 -40AD offering site with 100 BC Imperial Roman silver
There is evidence of Beaker people on 2 sites which have been excavated by the museum in 1970
There are previous finds of 2 Celtic gold torcs on separate sites
Two sites have Bronze age villages with graveyards, henges and round houses which had a full Field survey report written about it.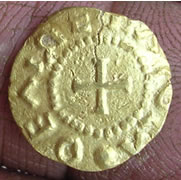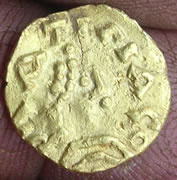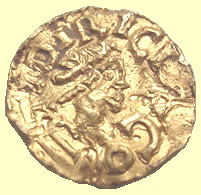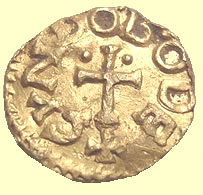 6th to 8thC Saxon gold Tremissis
We now have 6 distinct Saxon sites which are the rarest of all the finds - two of the areas were only found in Nov 2006 and they are huge plots. The latest Saxon gold hoard we found has been acquired by Colchester museum and was found on new land in 2010. That was our 7th Saxon gold coin.
Bronze age axe heads from 2000BC to 850BC have been found on 11 sites including that fantastic axe hoard
Roman villa site discovered Oct '09
We have 7 sites with medieval fairs starting in 1300 AD
The other sites are a mixture of Domesday book period houses, house sites etc.
We have two 12thC Abbey sites
Some of the fields are 200 acres in size and no one goes on them as they are just so daunting.
You choose the sites/fields you hit each day and you can try and hunt all 500 + or stay on one during your tour !!!