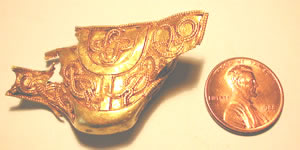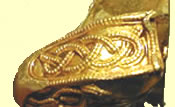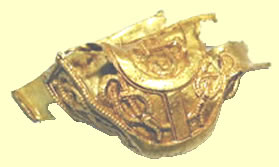 Saxon (c.550-650AD) dagger pommel
What can you say about a find like this, just beautifully tooled solid gold and probably owned by a very important Saxon chief. Brought by Colchester museum under the Treasure Act.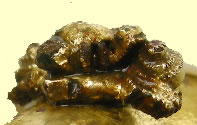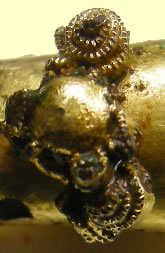 Cleaned up Saxon rope necklace end - single rivet fixing
Beast with large bottom jaw, large nose, recessed eyes with his head resting on his paw left - rear shows curled up spiralled tail.
Rope necklace is still embedded in end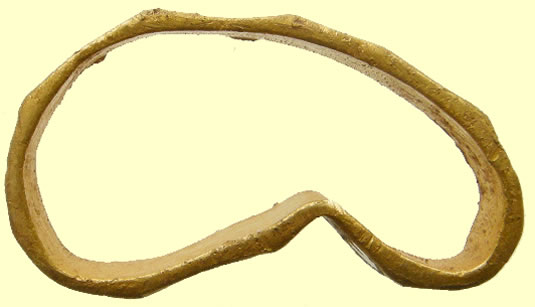 Monster find - Early medieval gold ring - reported as treasure to museum
Interesting hand punched lettering which has a barred A with additional top bar like on short cross coins of Class7 and an unbarred A also on the ring.
"DEBAL GUD GUDANI +" which is Gothic, meaning "God of Gods"
G is classic Saxon design
4.22g, 4.49mm H x 22.59mm W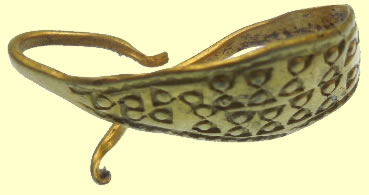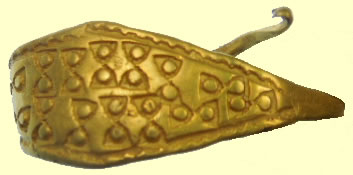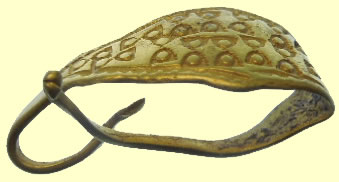 9th-10thC Viking gold finger ring - aquired by museum
2.05g, 10.33mm W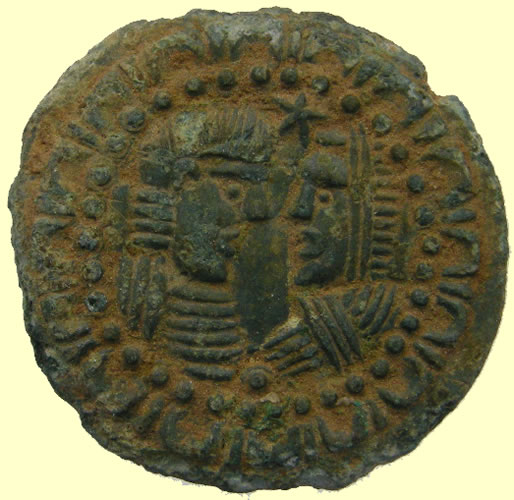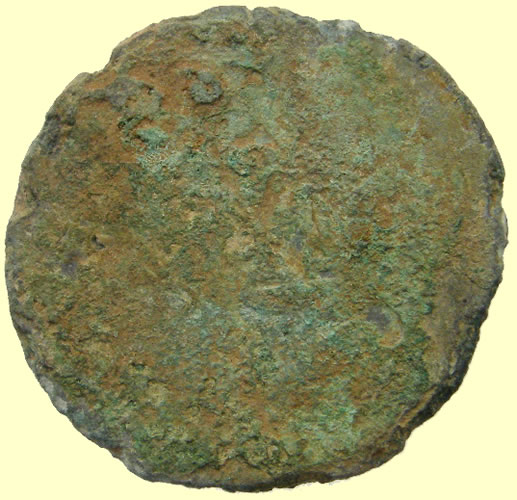 Huge Saxon/Viking medallion
11.20g, 27.95mm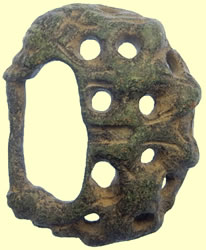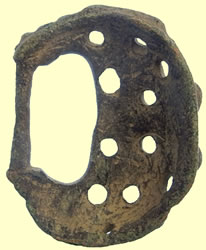 Stunning 11thC late Viking buckle - two biting beasts gripping the cross bar of the buckle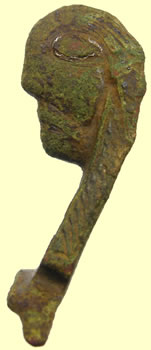 Monster find - circa 8thC Anglo Saxon mount
Black enamel with silver inlay
40.28mm high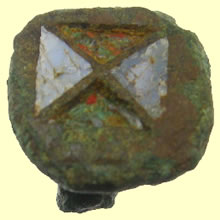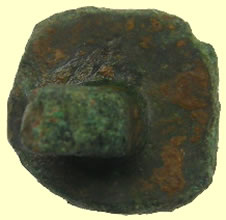 Stunning enamelled Saxon mount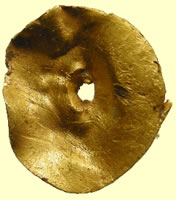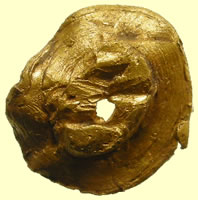 Saxon gold 'Flat type' pin head back- reported as treasure to museum
0.94g, 10.35mm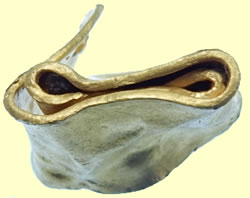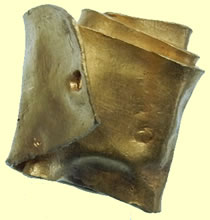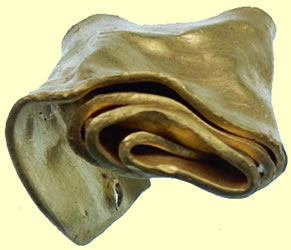 Ancient gold sheet - reported as potential treasure to museum
5.23g, 14mm L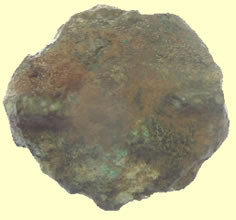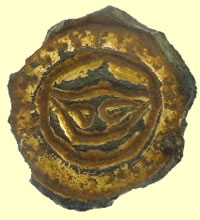 C6thC Saxon gilded disc brooch
Anglo-Saxon 'Class Ai' Button Brooch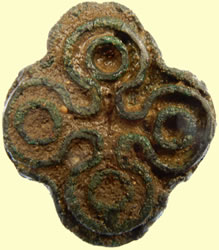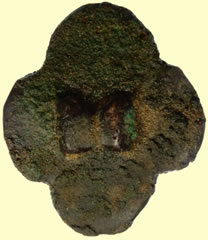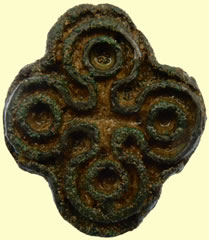 What a stunning find - soaking to remove the soil - each raised section is 4mm deep
Not an obvious fixing for a brooch, more like a mount. Nothing so far in my reference books, at a guess Early medieval in date
36.6mm high, 7.16mm thick, 16.17g
Initial ID from the museum is early medieval also.