Welcome to the site of the most successful metal detecting club in the world.
We hunt around the oldest recorded town in Britain, Colchester. We have found over 400 Celtic gold coins alone !!
We have more available land for members to hunt than all the other UK tours combined, over 200 fields. Brand new sites are added every season.
We are the only club that posts every single find made going back nearly 20 years. All the finds on this site were made by the members that hunt here and not a 'representative' set of pretty pictures of what 'might' be found here.
We are the only club that posts almost daily what has actually been found on the latest news page.
We are the only club who's pictures are not copyrighted in any way and they can be used for research and in books.
We are the only club where the members choose which sites they want to hunt- NOT the tour guide herding you to the one 'magic' field each day
We are the only club where the members decide their own hunting hours- hard core guys are out at 7am on the fields and hunting to 10pm + at night
Self catering teams have thier own mini bus and come and go as they like.
Max number of guys per team is only 7 members
We give you the choice to pick you own style of accommodation that suites you - Full board, self catering, B&B or hotel
As a club we pride ourselves on still providing the max land, max hunting time and always cheaper per detecting hour than any other tour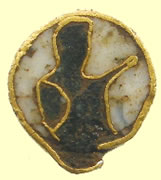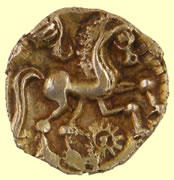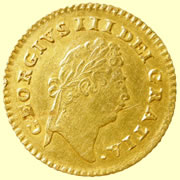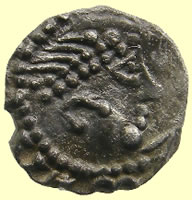 There are hundreds of pages of finds by individual category to browse on this site, finds by month, history pages, just about everything page you can think off and some you didn't.
There are detailed pages on exporting, treasure laws, treasures and hoards found, club competitions to win free trips etc.
Use the top pull down menu on every page to navigate the site
Please don't take my word for any of this and feel free to send any members an e-mail to ask them about hunting here - check out the testimonial page to see what the guys thought of their trip and read the articles about us in the USA mags
Drop me a mail enquiries@essexfarmholidays.co.uk