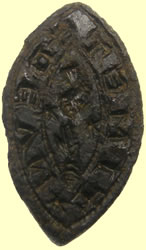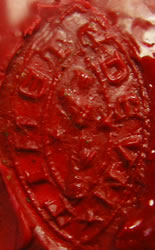 13thC vessica seal matrix
Interesting impression of an open hand with two stars above reaching for a closed fist
Legend - EDEVM * TIMET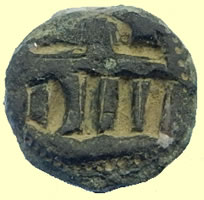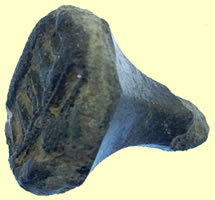 Medieval seal matrix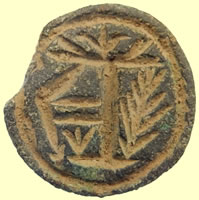 13thC medieval seal matrix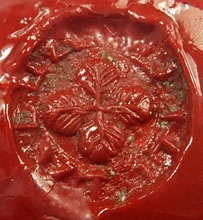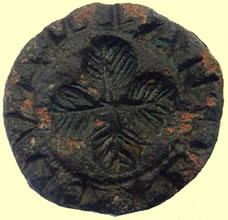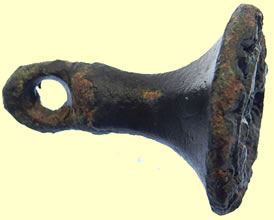 13thC seal matrix
pretty sure this 4-leaf clover reads -- as 9 others of the same device on the PAS do -- LEL AMI AVET [you have a faithful 'friend' i.e. lover]
Malcolm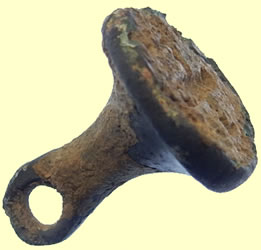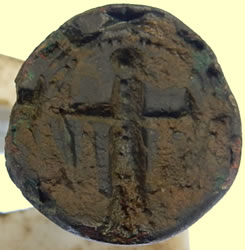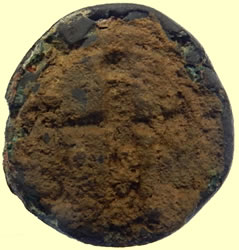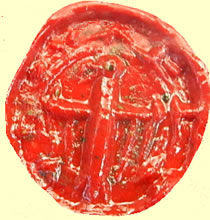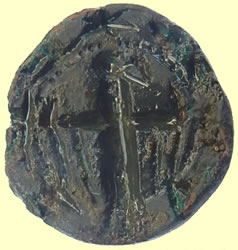 13thC seal matrix with winged bird looking left impression - mad beak and eye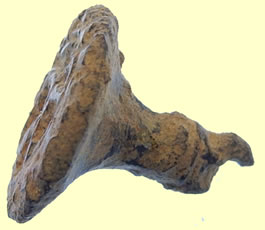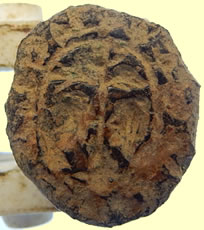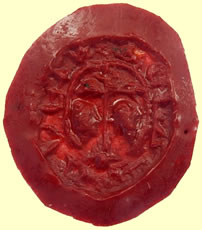 13thC seal matrix - needs a good clean up to ID yet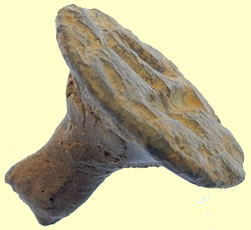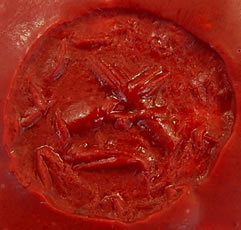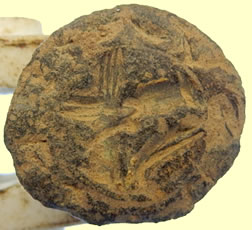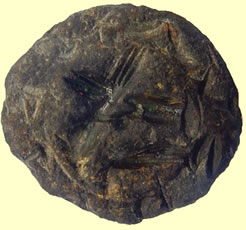 13thC seal matrix - clasped hands impression
S'BES VSV - Seal of BES VSV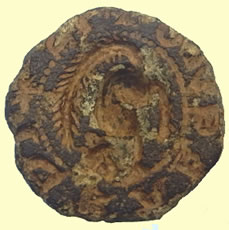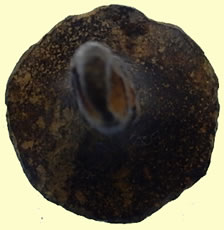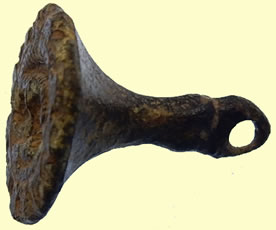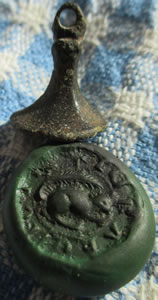 Medieval seal matrix
a.6 another squirrel and this time the legend is definitely the common I CRAKE NOTIS [I crack nuts]
Malcolm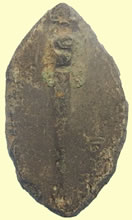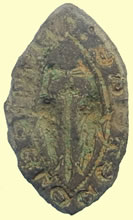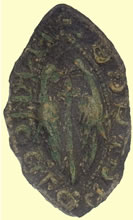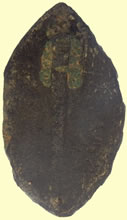 13thC medieval vessica seal matrix - needs cleaning up to take impression
2 birds with central sword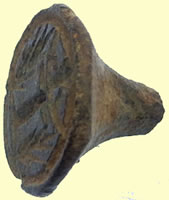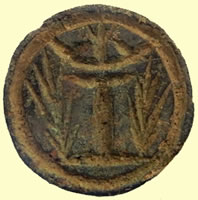 Anonymous: letter I early 15thC. An initial with crown above, branches at the side, was a design that became incrreasingly common in the 15thC and was often used on a signet ring as below. The letter suggests it stood for the owners forename. This example was used in 1424 by Edward Saddler, clerk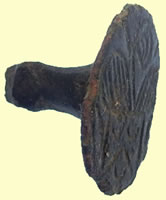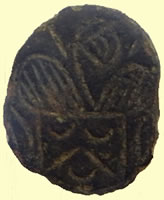 Medieval seal matrix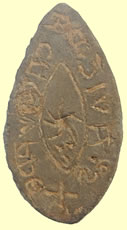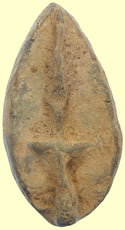 Medieval vessica seal matrix
So AVICDE - Seal of avicde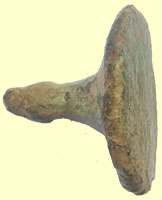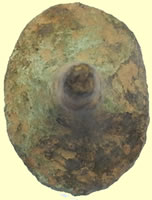 Uninscribed medieval seal matrix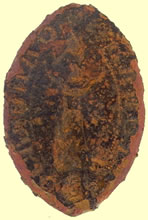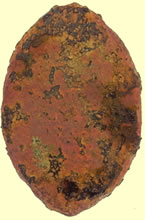 13thC copper vessica seal matrix - figure standing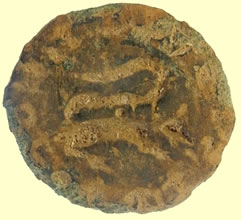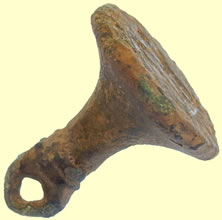 Medieval seal matrix - squirrel facing right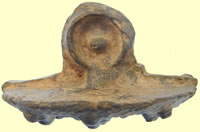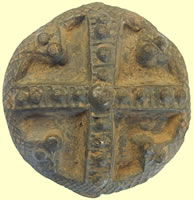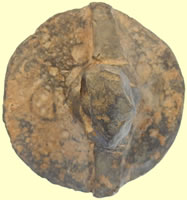 Medieval religious mount - could even be a weird seal matrix design
Inscribed TD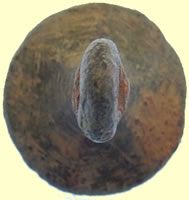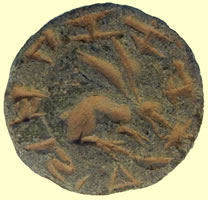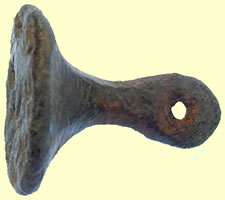 Medieval seal matrix
Jack rabbit facing right with long ears
Legend IVEIS'V * CI
Seal of Iveis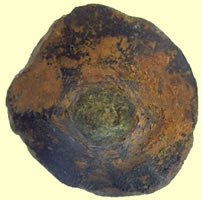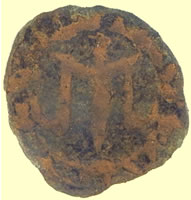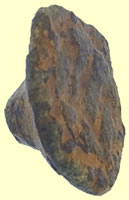 Medieval seal matrix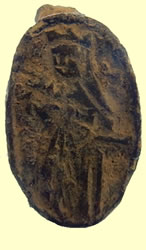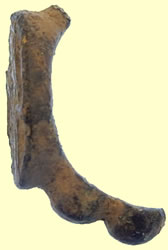 Spectacular Medieval seal ring - Madonna and child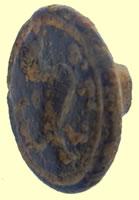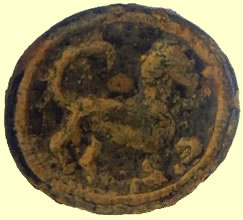 Medieval seal matrix
Horse facing right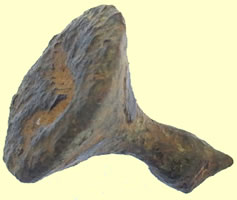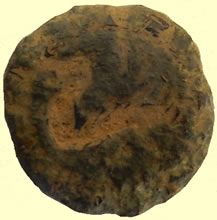 c13thC Medieval seal matrix - bird facing left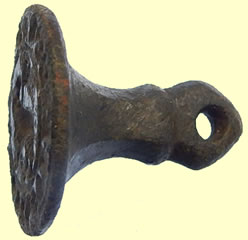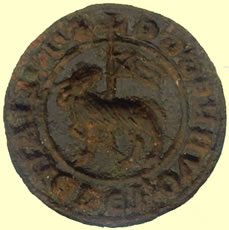 Extra large 13thC seal matrix - - sacrifical lamb impression
The central design of a lamb with flag is often accompanied by the inscription ECCE AGNUS DEI, although that is not the case with that example.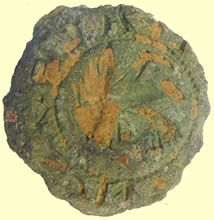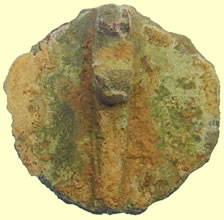 Very unusual to have a c13thC 'round type' medieval seal matrix with suspension loop. Normally the vessica type seals are suspension but round types are always bell type.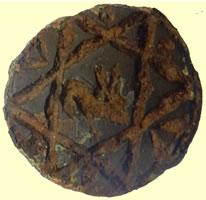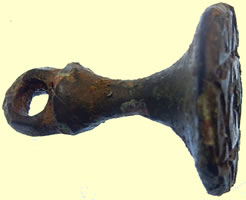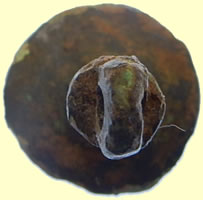 13thC medieval seal matrix - rabbit surround by star of David -market traders seal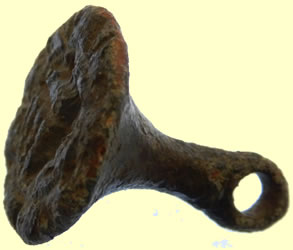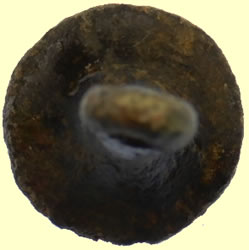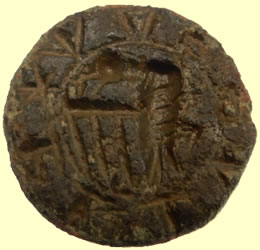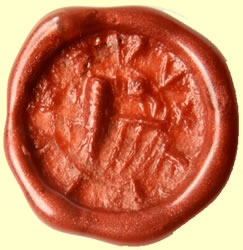 13thC seal matrix
Bird facing right with double long beak
Legend PRIVE SV (I am private)
Sent to our seal expert for his views
It's another PRIVE SV, Chris. HAMP-EA9E0$ and SF-470BCD are particularly close with the upraised and spread wing. If you simple search "matrix bird PRIVE SV" you'll find parallels. In this case I found it was much clearer simply reversing the original than looking at the impression -- sometimes it's like that!
regards,
Malcolm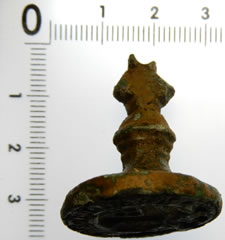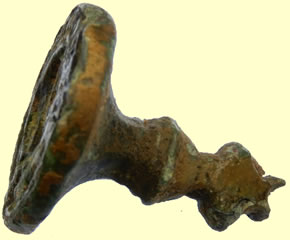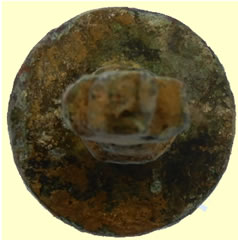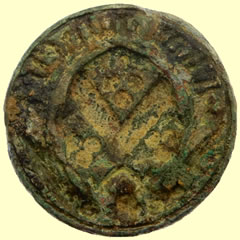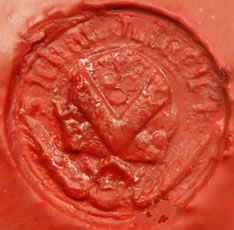 Biggest medieval seal matrix I have seen dug
The big impression looks the most promising for a reading. Pretty sure it begins with the usual s' for 'sigillum' then I think I see Icha which made me wonder whether this might be a Richard -- but that definitely looks like the expected 's' before it and there seems to be no trace of an R. The next few letters look irrecoverable but the 2nd name/surname may end in els
Sorry -- can't win em all!
Malcolm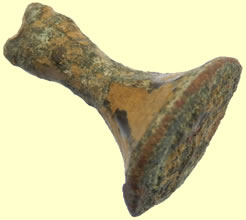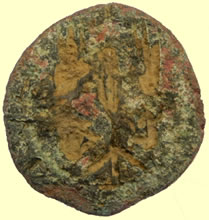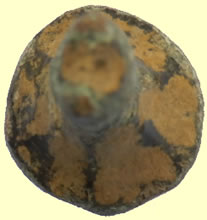 Medieval seal matrix - needs cleaning to reveal impression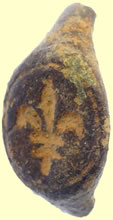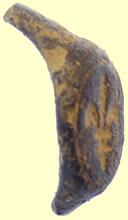 Medieval seal ring - Fleur de Lis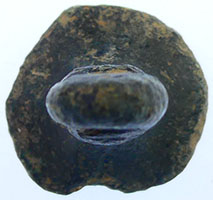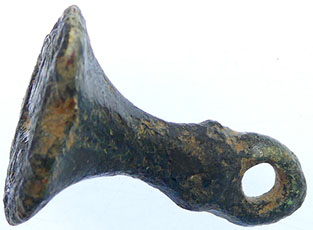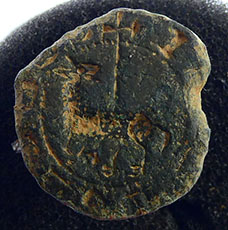 13thC Medieval bronze seal matrix - sacrifical lamb impression
The design is of a lamb with flag.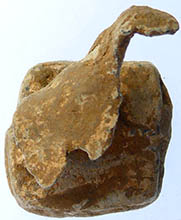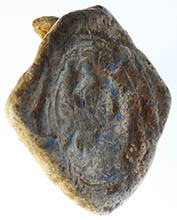 Medieval lead seal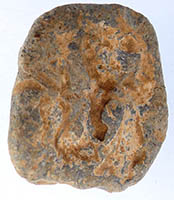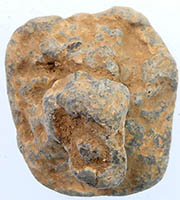 Crude medieval lead seal matrix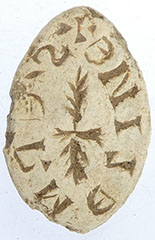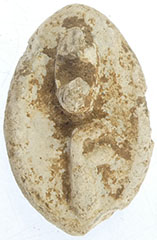 Medieval lead vessica seal matrix
S'DR' W D R I N D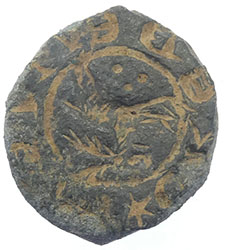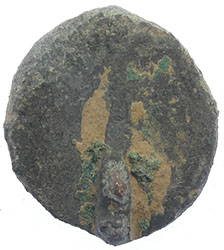 Medieval vessica seal matrix - Bird facing right